This post may contain affiliate links. You can view my full disclosure here.
Hi friends, and happy May! ☀
It's time for another post in my monthly recap series, which I love. (: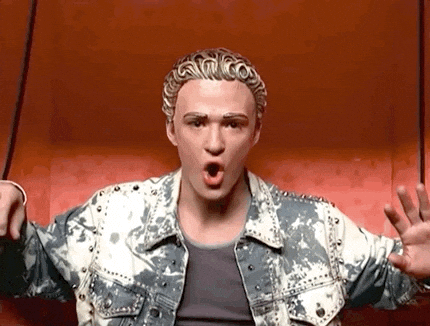 April was pretty good for me overall!
I started a self-improvement shop that you can find RIGHT HERE. I currently have only one product for sale, but I'm in the middle of creating the second one.
Not much happened in my personal life but that's okay with me haha. I also didn't do too great with my goals because I ended up focusing on other things, but that's also okay because I'll try to do better. (':
Here's to hoping May is even better for all of us! <3
April blog posts:
April art:
I crocheted a Minnie Mouse purse for my 1-year-old niece because she's been obsessed with everyone's purse lately and needed her own, haha.
I painted a little "self-portrait" and I'm not sure what I'm going to do with it yet but it was fun to make!
I don't have a photo of it, but I followed this pattern to make a crochet water bottle holder since I take water with me EVERYWHERE. (:
April favorites:
Favorite movie: A Series Of Unfortunate Events (my favorite book series as a kid; Jim Carrey was GREAT in the movie)
Favorite show: Pretty Little Liars (re-watching it for the first time in years)
Favorite Amazon purchase: I've been making ALL the smoothies with this little blender; I love it!
Favorite podcast episode: It's more than one episode, but I love Crime Weekly's continuous coverage of The West Memphis Three
In April I wanted to:
Read 3 books – I didn't even finish one and I'm 6 books behind my yearly reading goal – yikes, haha!
Reach 500 Instagram followers – I made it to 380 but I'm going to focus more on Instagram this month
Create a digital product – Done; you can find it right here! (:
Stay consistent with my workouts – I didn't do well with this but I'm DETERMINED to do better
Spring clean! – Again, didn't do it but I will this month!
May goals:
Read 3 books
Reach 600 Instagram followers (you can follow me here!)
Lose weight (not putting a number on it)
List all of my new Etsy products
Spring clean!
---
How was April for you? What's your biggest goal for May? Let's chat in the comments!
Let's be friends! Pinterest | Instagram | Twitter | Facebook | Goodreads